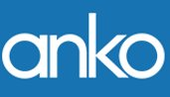 Anton Kolb Maschinenbau GmbH
Anton Kolb Maschinenbau GmbH
Spicher Str. 40-42
Niederkassel
Anton Kolb Maschinenbau GmbH, Niederkassel
---
The stage is set for HOSOKAWA ALPINE Aktiengesellschaft to take over Anton Kolb Maschinenbau GmbH at the beginning of the year 2015. The Kolb family is retiring from the company business. Non-disclosure of the selling price has been agreed.

Anton Kolb Maschinenbau GmbH currently employs approximately 60 employees at its registered offices in Niederkassel (close to Cologne). The company develops and manufactures innovative solutions for film handling projects. The product range includes take-off units, winders, unwind stations and customer-specific special solutions in the fields of flat film and blown film.

Anton Kolb Maschinenbau GmbH will continue to operate without restriction at its present location and it is planned to expand the product range. The customers can rest assured that in the future, too, the spare parts service will be continued in its entirety and can furthermore count on a worldwide service network.
Hosokawa Alpine Aktiengesellschaft and Anton Kolb Maschinenbau GmbH can already look back on a longstanding and intensive cooperation. And under the umbrella of Hosokawa Alpine, both parties will be able to reap the benefits of an even closer relationship.
Zum Kontaktformular

Anton Kolb Maschinenbau GmbH auf der Karte